The Right EV Charging Stations for Your School Property
Installing a commercial EV charging station to your school or campus not only adds value to the property, it will help attract and retain students and educators as demand for EV charging stations continues to grow.
Attract students and staff who drive electric vehicles.

Qualify for financial incentives and rebates.

Generate passive income with our iEVSE Plus unit with an optional RFID reader.
Safe & clean charging with OSHA and ADA compliance.
Perks of an EV Charging Station for Your Campus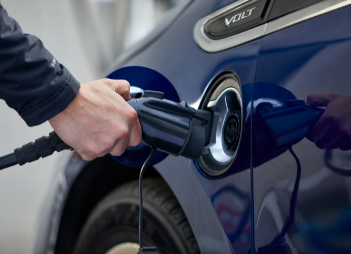 Charging Flexibility
Charging is convenient to control with our 3 connectivity options: non-networked, WiFi or 4G LTE cellular connectivity. Optional RFID card reader-enabled systems make generating passive income as simple as swiping a credit card.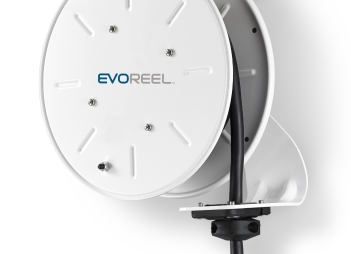 Safety and Cleanliness
Keep cables off the ground and out of the way with the EvoReel. This cable management solution self-retracts, storing cords up and out of the way to ensure a safe, clean and efficient charging area. Our Cable Retractor is another effective option that will keep the area clean and safe.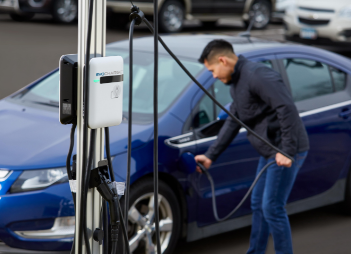 Simple Network Management
Balance the electrical load of up to 20 charging stations at a time with integrated local load management (LLM). LLM allows full control over how your charging stations work together and individually, optimizing performance and maximizing savings.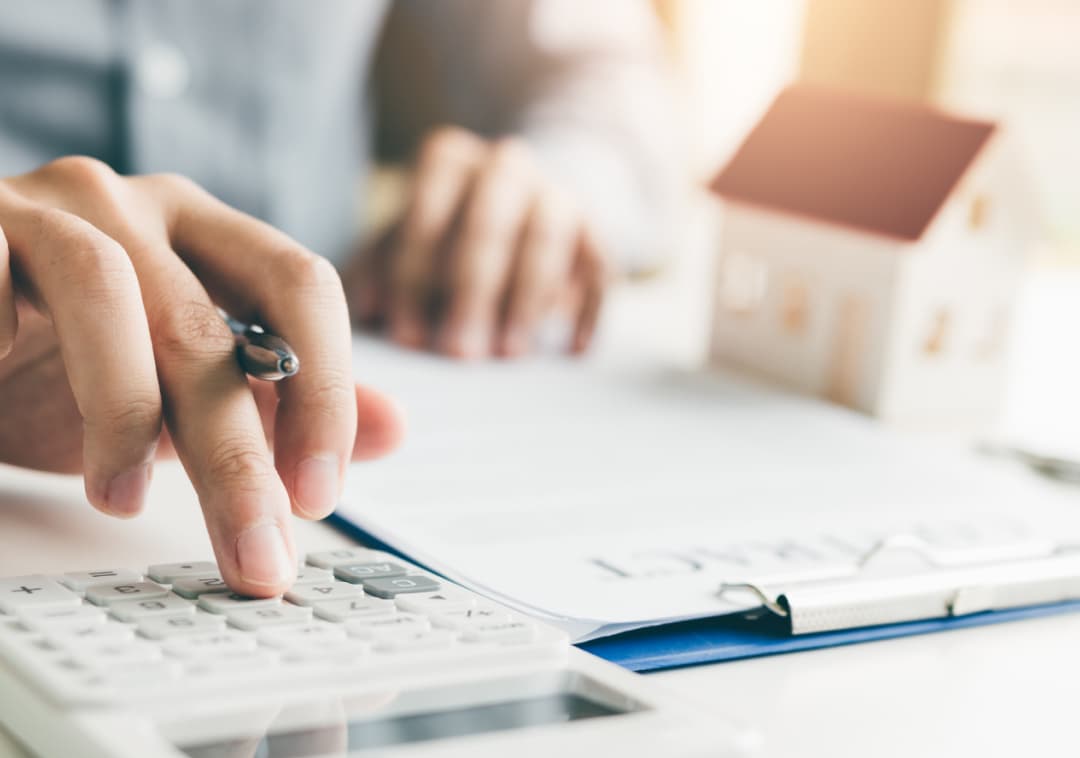 Tax Incentives for Campus EV Charging Stations
Federal and state or provincial rebates and tax incentives and local utility discounts are available across North America. These incentives depend on the municipality where the charging stations are installed, so be sure to check out what's available in your area.
EvoCharge iEVSE
The EvoCharge iEVSE smart commercial charging station connects over standard WiFi and true Open Charge Point Protocol (OCPP) to provide access control and integration options for utility and third-party network service providers.
OCPP demand response and network management compatible
SAE J1772, 208-240VAC, 7.2-7.7kW for faster charging
Local Load Management
NEMA 4 rated for indoor or outdoor use
240v plug or hardwired power source
Optional 18 or 25-foot charging cable
Shop EvoCharge iEVSE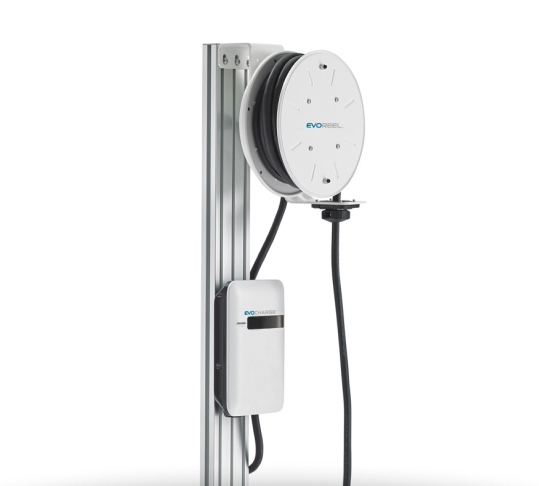 EvoCharge iEVSE Plus
The EvoCharge iEVSE Plus smart commercial charging stations are perfect for managing multiple EV charger connections over WiFi or 4G-LTE cellular. With the true Open Charge Point Protocol (OCPP) and RFID card reader integration, the iEVSE Plus allows for payment and access capabilities for users.
OCPP demand response and network management compatible
WiFi and 4G-LTE cellular compatible
Local Load Management
RFID card reader capable
NEMA 4 rated for indoor or outdoor use
Hardwired powersource
Optional 18 or 25-foot charging cable
Shop EvoCharge iEVSE Plus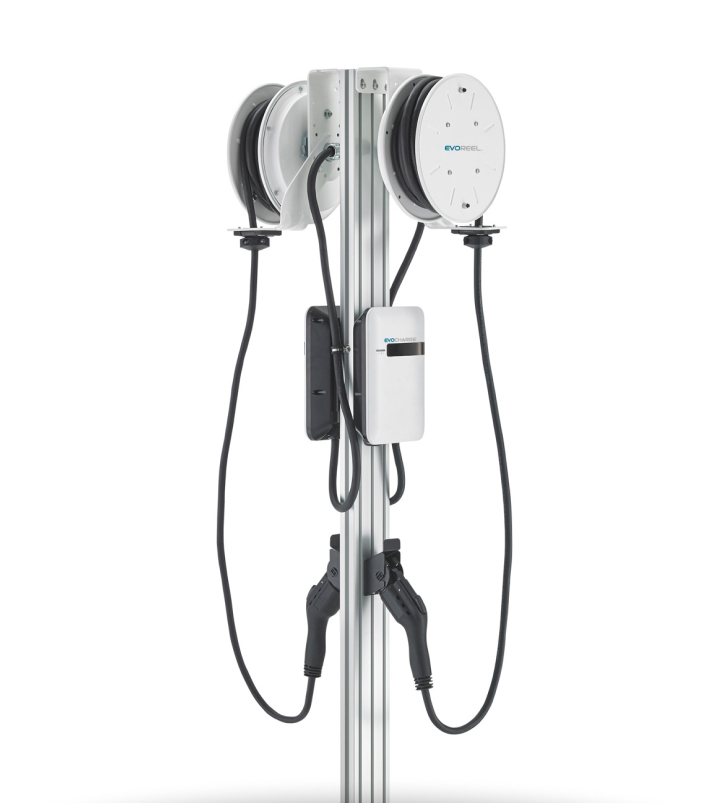 Frequently Asked Questions
OCPP—or Open Charge Point Protocol—means the EV charger doesn't require a specific network to work and it can be connected to any local charging network or utilities company. More information about OCPP and its benefits can be found on our resources page.
Yes. Multiple electrical vehicle charging stations can be installed at the same location on your campus. You can connect up to 20 units of the iEVSE and iEVSE Plus systems, allowing you to control the output of current to each station, also known as local load management or balancing.
In North America, all EVs and PHEVs use the standard SAE J1772 plug, also known as the J plug. The only exception are Tesla vehicles, but they typically come with an adaptor at purchase or a replacement can be bought online. The J plug attaches to the vehicle's port, delivering electrical charge.
The EVSE and iEVSE stations are installed by plugging them into a 240v outlet with NEMA 6-50 plug type, but the iEVSE Plus is hardwired only. A certified electrician should handle the installation of an electrical source, like the 240v outlet, or to hardwire the system(s).
Each unit requires a 208-240VAC plug, Single Phase and dedicated 40A supply circuit. The supply circuit can be adjusted for use with a 30A or 20A supply circuit. EVSE and iEVSE units come with the NEMA-6-50 plug or can be hardwired by a certified electrician, but the iEVSE Plus must be hardwired. Please hire an experienced electrician for installation. View full installation instructions.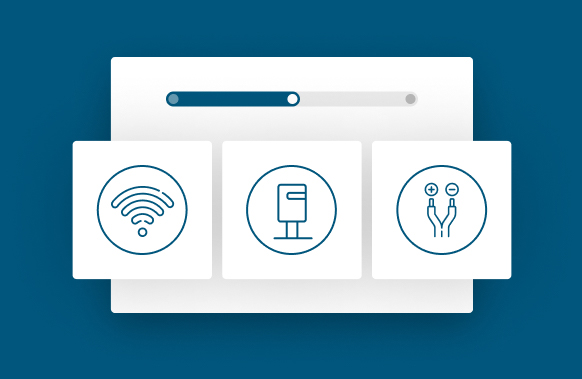 Find Your Station
Looking for the right EV charging station for your school campus? Check out our Vehicle Specs and Charging Station Builder to better determine which EVSE will best fit your campus' needs.