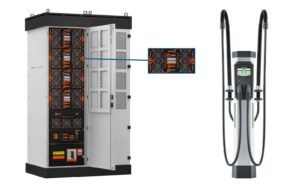 Modular Scalability
As the demand for DC Fast charging increases over time, the EvoCharge power stations easily expand to meet your charging needs. Reduce overall costs upfront with the modular power cabinets and the ability to increase the number of ports & power.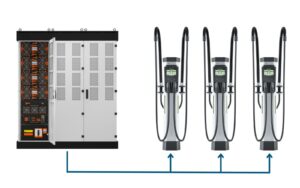 Dynamic Power Sharing
Maximize the power output for all available charging ports with support for 400v and 800v EV architecture. Power is adjusted in real-time in increments of 25 kW, providing faster charging for all vehicles and improving the customer charging experience.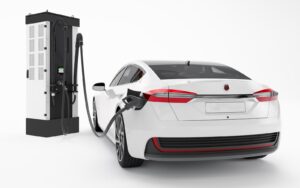 Long-Term Reliability
Improve uptime and reliability with EvoCharge's DC Fast Charger created to provide the fastest EV charging easily. With real-time status and notifications on charger health available for owners, you'll never be surprised. EvoCharge chargers are built for longevity, with durable components and construction for reliable operation. All DC Fast charging stations come with a yearly maintenance and monitoring plan.
Charging That Scales with Your Business
Customizable charging solutions to meet the needs of your properties. Integration with Level 2 Chargers can provide a complete integrated network to optimize cost of ownership.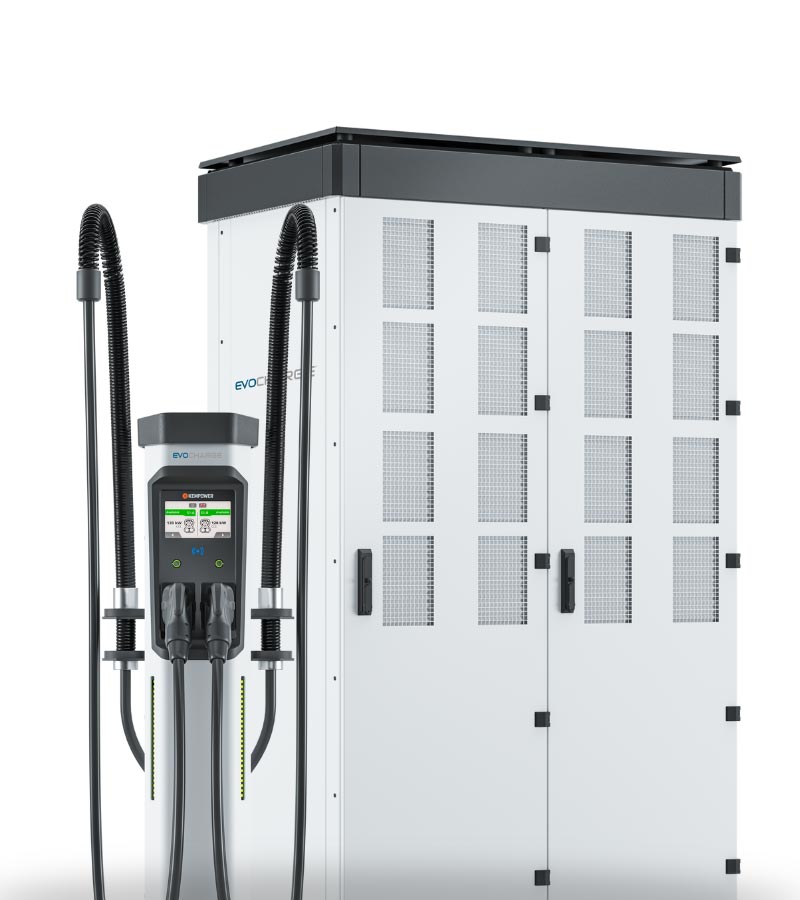 Power Stations & Cabinet
Remote power stations are connected to our modular power cabinets for fully scalable installation, so you can add stations with your available power supply.
Up to 280 kW of power per port
Scalable cabinets up to 600 kW
Supports 400V & 800V EV architectures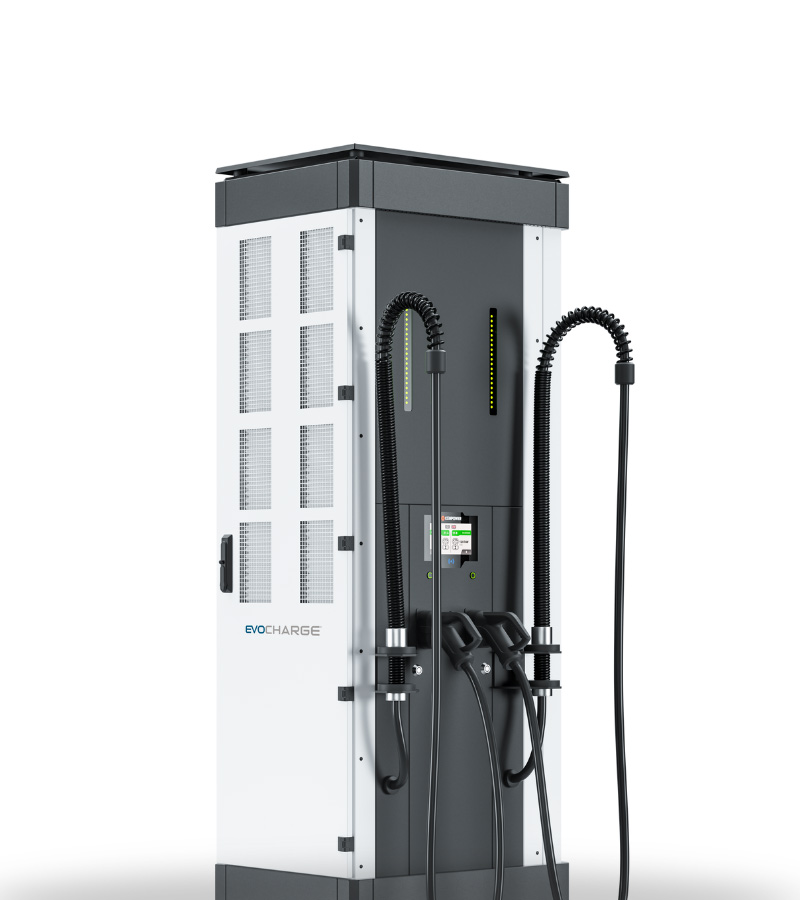 Integrated Power Station
An all-in-one DC Fast charger. Save space with the combined Power Cabinet and Power Station in a reduced footprint.
Up to 400 kW of charging power
Single or double power cabinets
Maximum of 4 charge ports with additional power station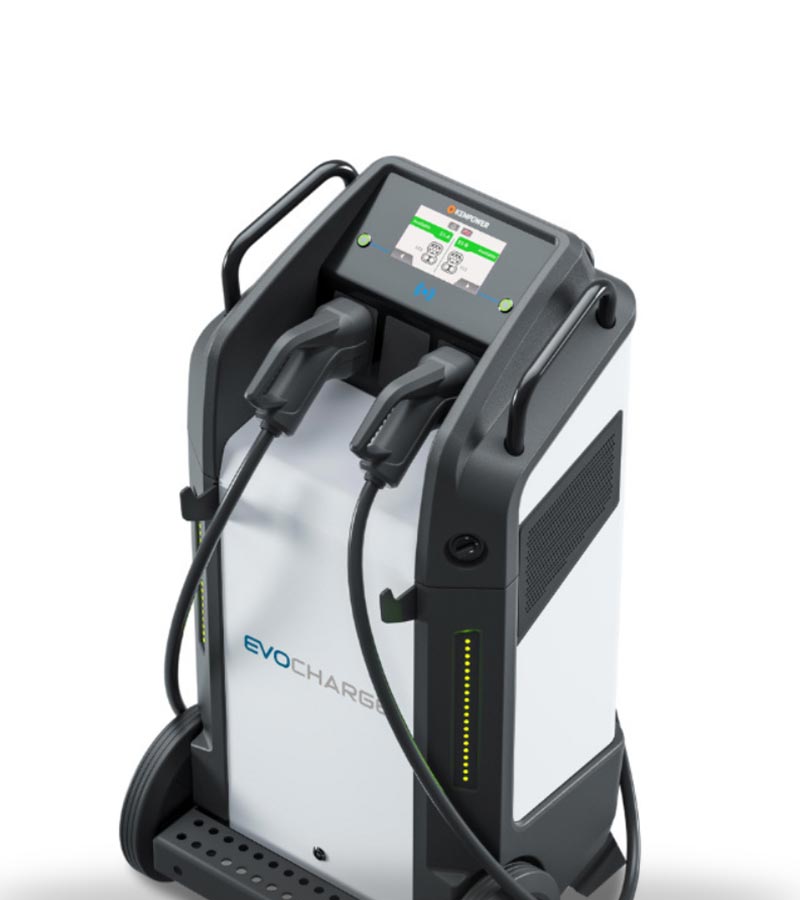 Mobile DC Charger
Provide DC Fast charging within a movable platform and without the need for a dedicated installation site.
Powered by 480V power cable
Up to 50kW of power per port

CCS1

 connector type
EvoCharge Network
Seamlessly integrate with the EvoCharge network cloud-based software solution. Designed with the owner in mind, you get real-time metrics and monitoring to improve uptime and reliability.
Learn More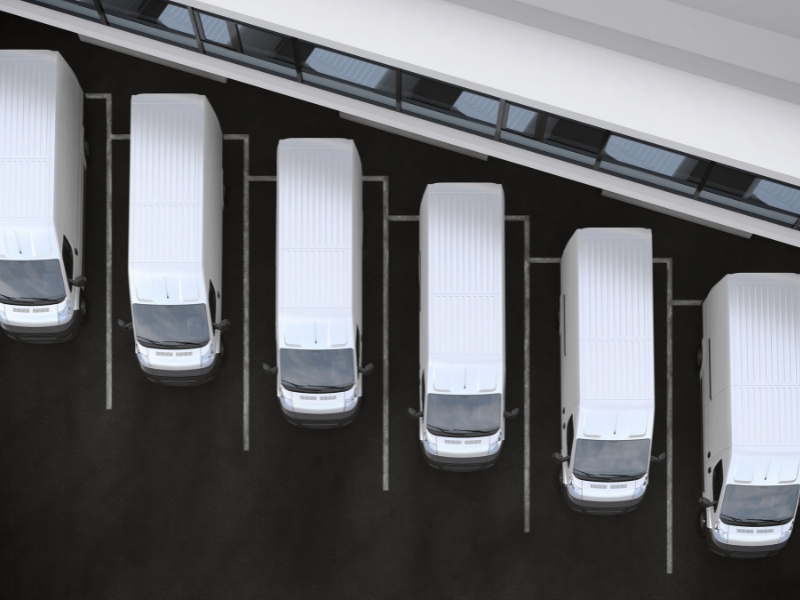 Fleet
Fast and frequent charging for businesses that need to keep moving. Automotive, medium- and heavy-duty applications.
Supports 400V & 800V charging
Easy monitoring for uptime
Promotes sustainability initiatives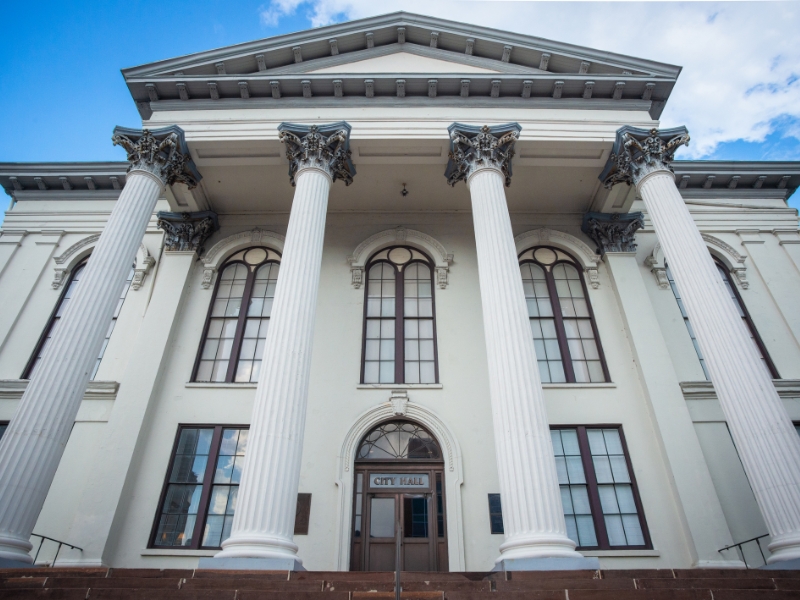 Municipalities
Provide convenient access to fast charging. Intelligently balance power as the demand for charging increases.
Payment options to recoup costs
Add ports as demand grows
Attract visitors to public locations
Parking
Become a destination known for fast charging and attracts new customers as demand for EV charging grows.
Add a passive revenue stream
Attract drivers of electric vehicles
Easily scale as needed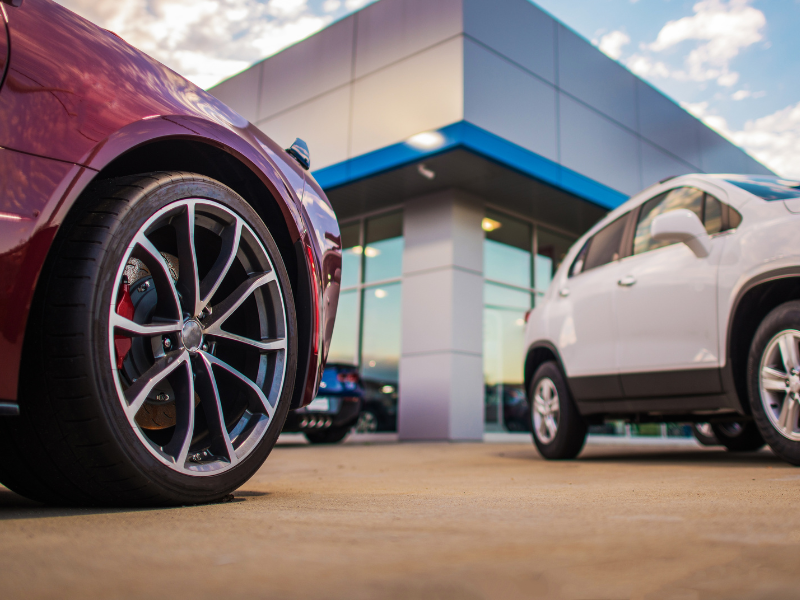 Dealerships
Offer convenient fast charging as an amenity for your customers with our fixed power stations or mobile DC charger.
Improve customer service
Attract electric vehicle shoppers
Customizable for your needs