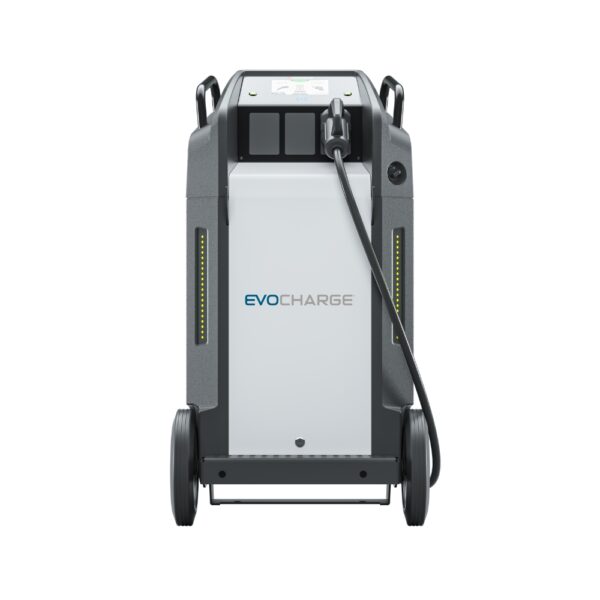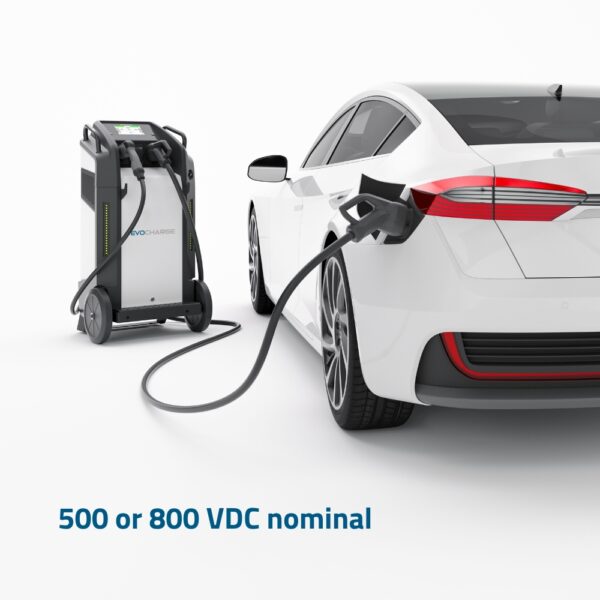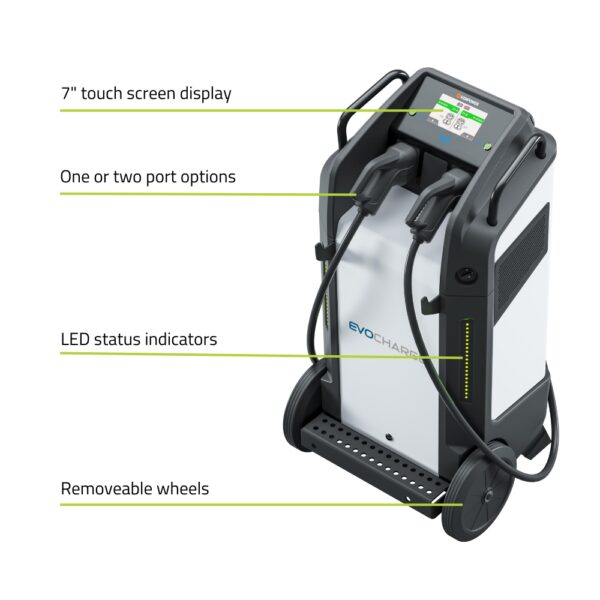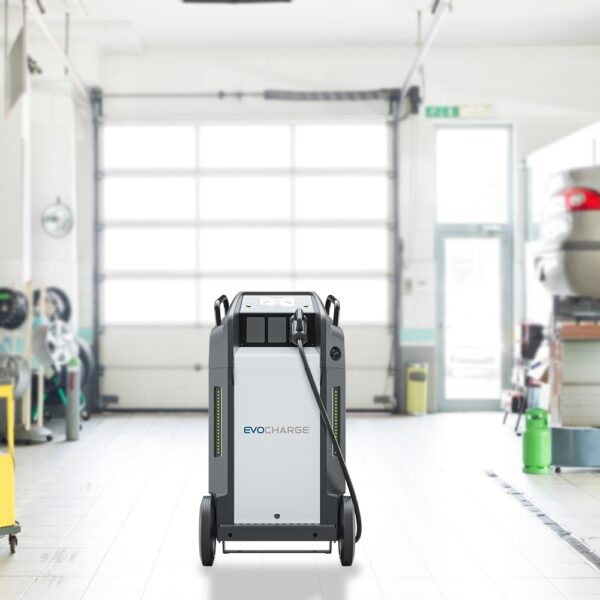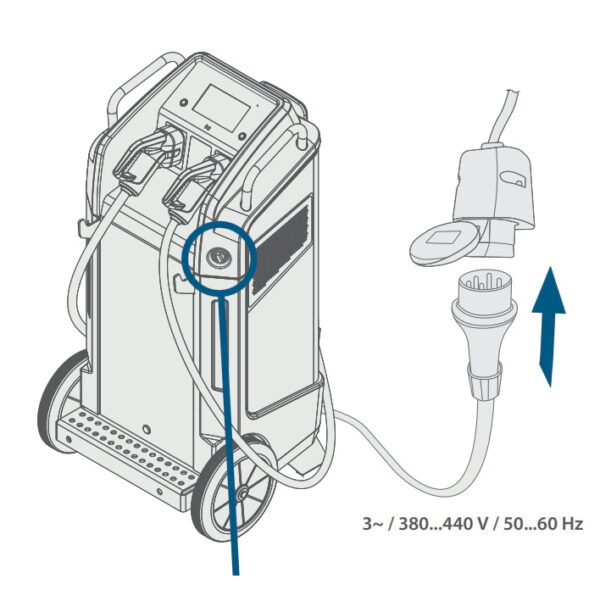 Commercial
EvoCharge Mobile DC Fast Power Station
Not sure what to get? Use these tools to help you find a charging solution that works for you.
-
The EvoCharge Mobile DC Fast Power Station is a stand-alone, portable solution for fast charging of all types of electric vehicles. This moveable charger is perfect for fleets, automotive and tire repair shops, service centers, and other locations where fast DC charging is needed.
For more information complete our Request Form.
Charging Station Features
Stand-alone charging system
One or two charging port options
CCS1 charging handle
500 or 800 VDC nominal
Up to 50kW output on a single port
7″ touch screen display & RFID reader
Removable wheels for fixed installation
Rated for use in temperatures from -22°F to 122°F (-30°C to 50°C)
16.4ft (5m) charging cable
Requires 480V outlet to power the unit
16.4ft (5m) power cord
Product Features & Highlights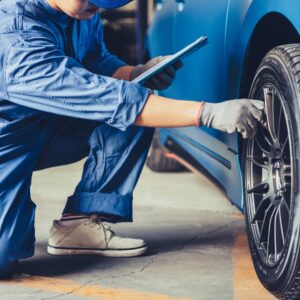 Service Centers
Top off your electric customers' charge after servicing for a premium customer experience. A great addition to repair shops and tire centers.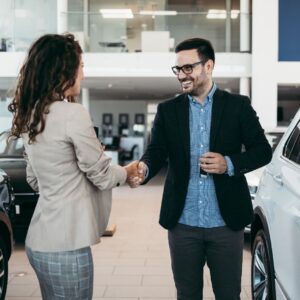 Dealerships
Newly sold EV's will be ready for customers and leave the lot with a full charge. The perfect amenity to your dealer service offerings.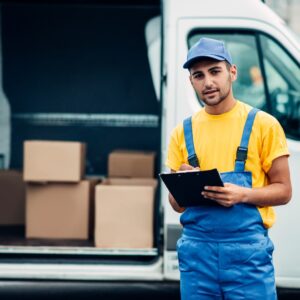 Fleets
This mobile charging station is perfect for a quick charge between deliveries or during loading and unloading.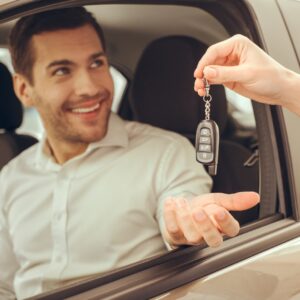 Events & Rentals
Hosting a ride and drive event or offering charging rental opportunities? Keep your EVs charged all day. All you need is access to a 480V outlet.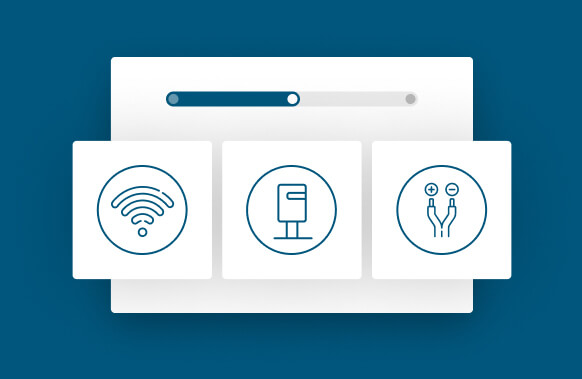 Find the Best Match
Whether you're just getting started or are looking to replace your current EVSE, check out our easy-to-use Charging Station Builder tool to help you find the best charging solution for your needs.
---
Only logged in customers who have purchased this product may leave a review.
Additional Information
Compatible with All EVs
EvoCharge mobile DC fast power stations are fully compatible with nearly all Electric Vehicles (EV) sold throughout the United States and Canada. Using the industry standard CCS1 plug you can rapid charge up to 50kW.
Get Tax Incentives
To learn if your charging station and installation are eligible for federal, state or utility incentives and rebates, visit our incentives page!