The Right EV Charging Stations for Local Government
Providing charging stations attracts customers and staff who drive EVs.
Support eco-friendly federal and state initiatives.

Qualify for potential rebates and tax incentives from state and federal governments.
Connect to the local utility grid for joint marketing.
Perks of Installing EV Charging Stations for Local Government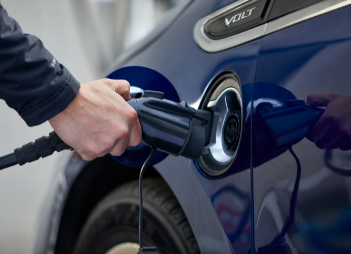 Charging Flexibility
Enjoy the convenience of three charging connectivity options: non-networked, WiFi, or 4G LTE cellular connectivity. RFID card reader-enabled systems enable generating passive income with credit card swiping or controlled use through managed user cards.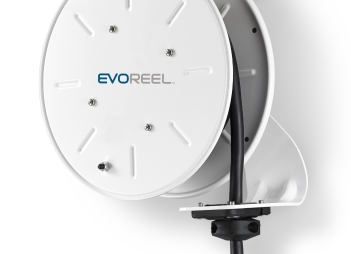 Safety and Cleanliness
Keep cables out of the way and off the ground with the unique EvoReel cable management system. This cable self-retracts, storing cords out of the way to ensure a safe, clean and efficient charging area. The Cable Retractor is another helpful solution, with its spring-loaded tether to keep the cable and EV charging station for local government parking areas clean and safe.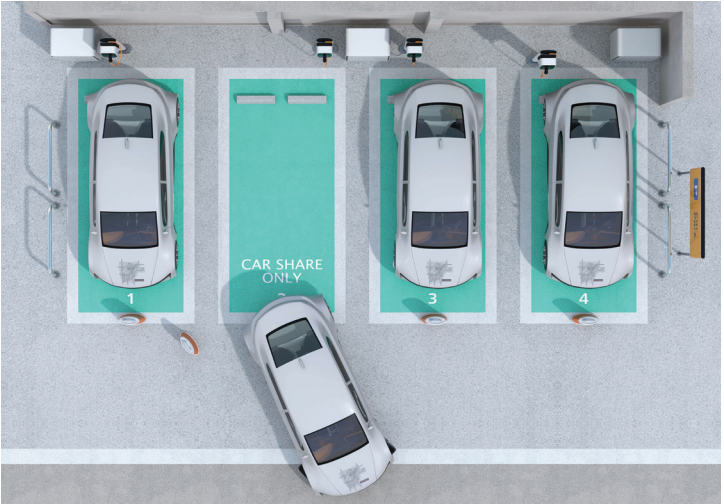 Simple Network Management
Balance the electrical load of up to 20 charging stations at a time with integrated local load management (LLM). Leveraging LLM allows for full control over how charging stations work together and individually, allowing you to optimize performance and maximize savings.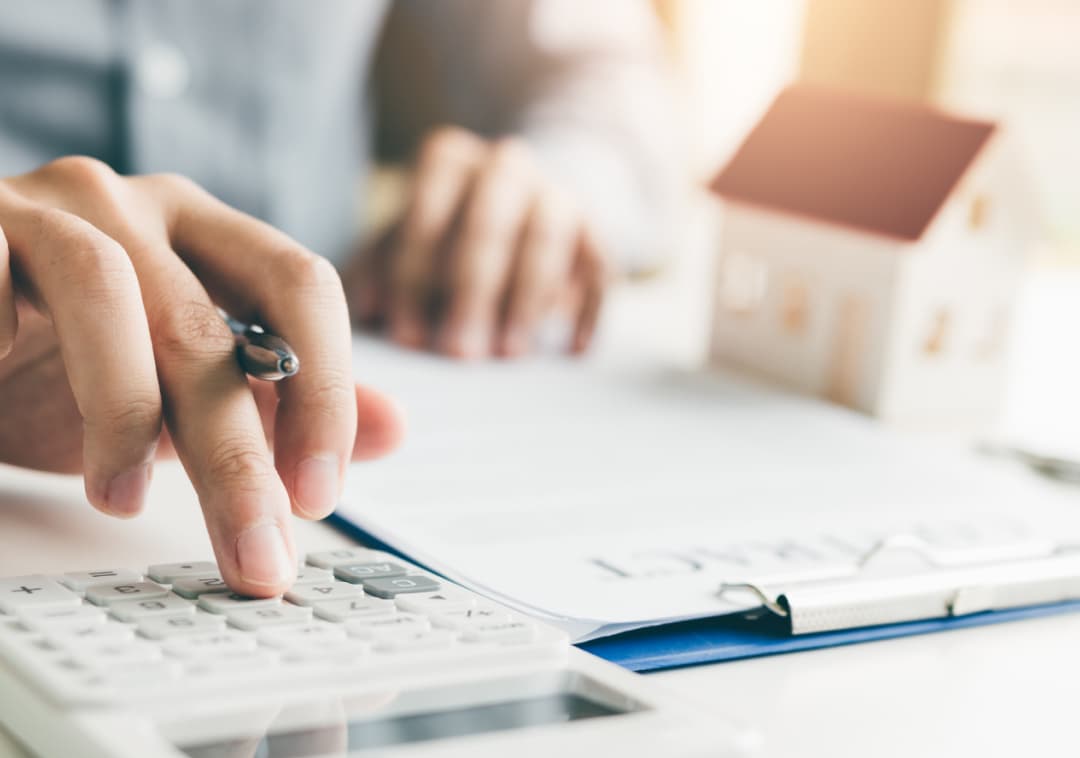 Tax Incentives
EV charging stations for local government centers may be eligible for utility discounts, rebates, and in some instances state or federal tax credits. View available electric car rebates and incentives for commercial and public charging stations. Due to electric car rebates and incentives being dependent on the municipality or utility providing them, use the resource as a starting point.
EvoCharge iEVSE
The EvoCharge iEVSE connects over standard WiFi and true OCPP to provide access control and integration options for utility and third-party network service providers.
OCPP demand response and network management compatible
SAE J1772, 208-240VAC, 7.2-7.7kW for faster charging
Local Load Management
NEMA 4 rated for indoor or outdoor use
240v plug or hardwired power source
Optional 18 or 25-foot charging cable
Shop EvoCharge iEVSE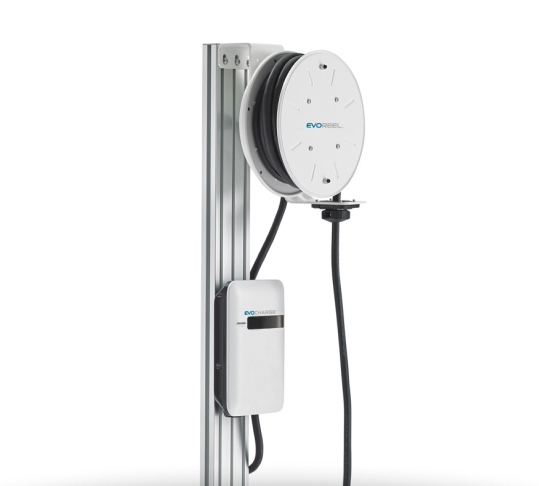 EvoCharge iEVSE Plus
The EvoCharge iEVSE Plus is perfect for managing multiple EV charger connections (up to 20) over WiFi or 4G-LTE cellular. With the true OCPP and RFID card reader integration, the iEVSE Plus allows you to generate passive income.
OCPP demand response and network management compatible
WiFi and 4G-LTE cellular compatible
Local Load Management
RFID card reader capable
NEMA 4 rated for indoor or outdoor use
Hardwired powersource
Optional 18 or 25-foot charging cable
Shop EvoCharge iEVSE Plus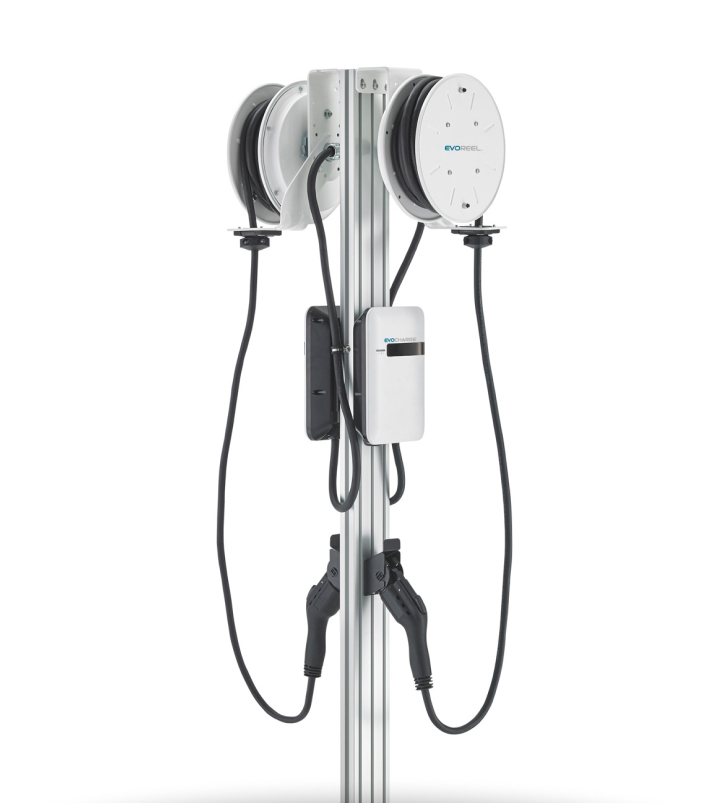 Frequently Asked Questions
OCPP stands for Open Charge Point Protocol. When an EV charger is OCPP, it doesn't require a specific third-party network to work. You choose the network that works best for you.
Yes. Multiple electrical car charging stations can be installed at your government center's parking lot or ramp. Up to 20 EvoCharge iEVSE and iEVSE Plus systems can be connected simultaneously, allowing you to control the amount of electricity going to each.
Nearly all EVs and PHEVs in North America use a standard SAE J1772 plug—also known as the J plug. The one exception is Tesla vehicles. (An adapter typically comes with Tesla vehicles when purchased, or one can be bought online.) The J plug attaches the EVSE cable to the car's port, delivering an electrical charge.
The EVSE and iEVSE stations can be plugged directly into a 240v outlet with NEMA 6-50 plug type or hardwired. It's recommended you hire a certified electrician to install an iEVSE Plus station, as it must be hardwired.
Each unit requires a 208-240VAC plug, Single Phase and dedicated 40A supply circuit. The supply circuit can be adjusted for use with a 30A or 20A supply circuit. EVSE and iEVSE units come with the NEMA-6-50 plug or can be hardwired by a certified electrician. Note the iEVSE Plus must be hardwired. For best results, hire an experienced electrician for installation. View full installation instructions.