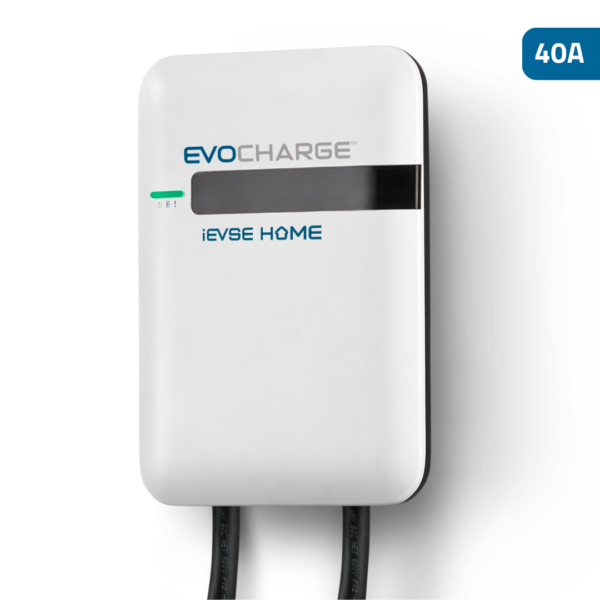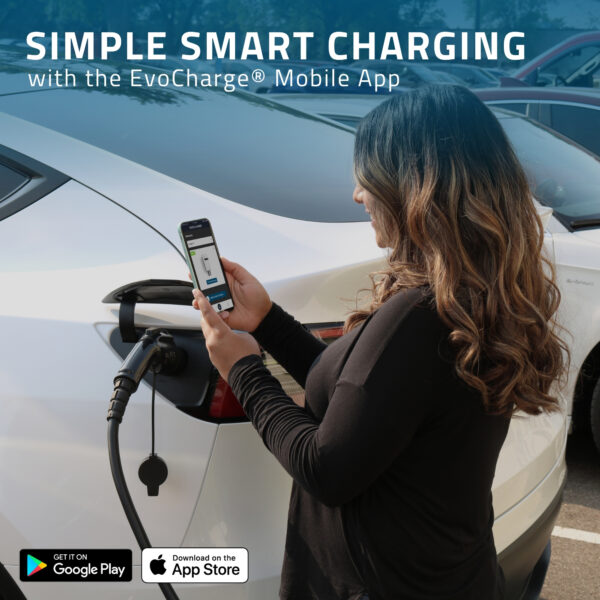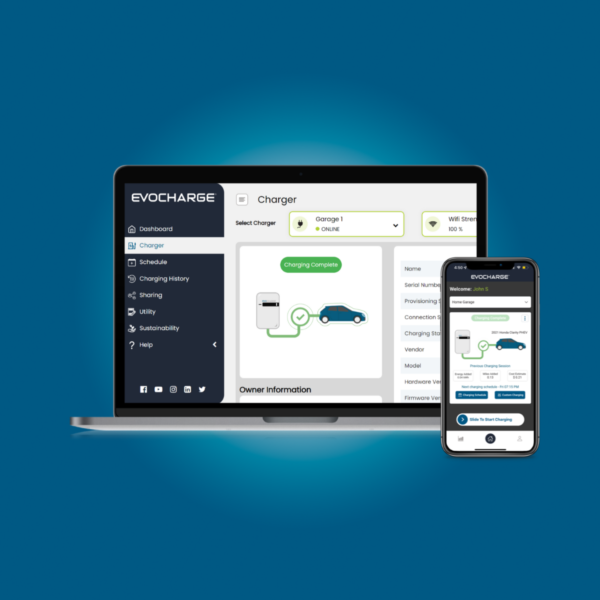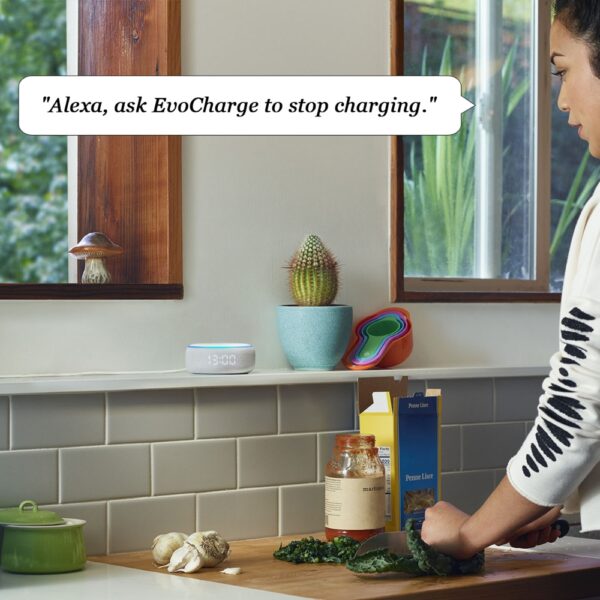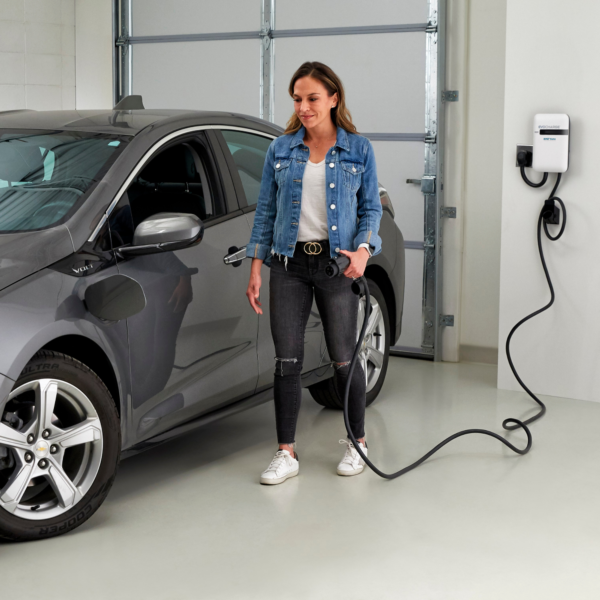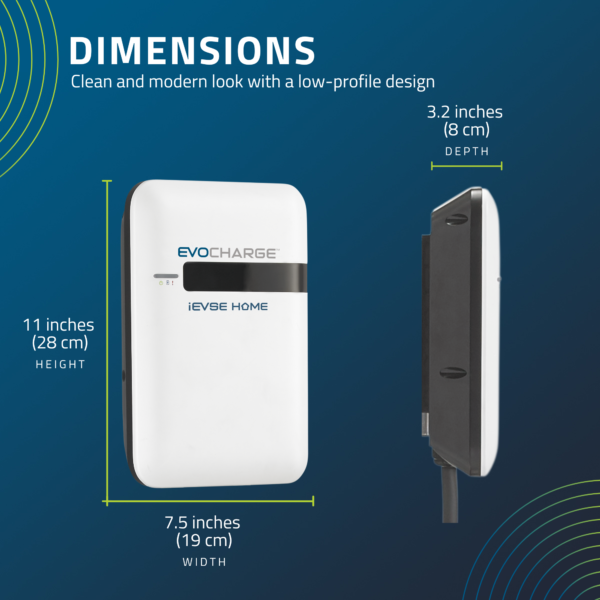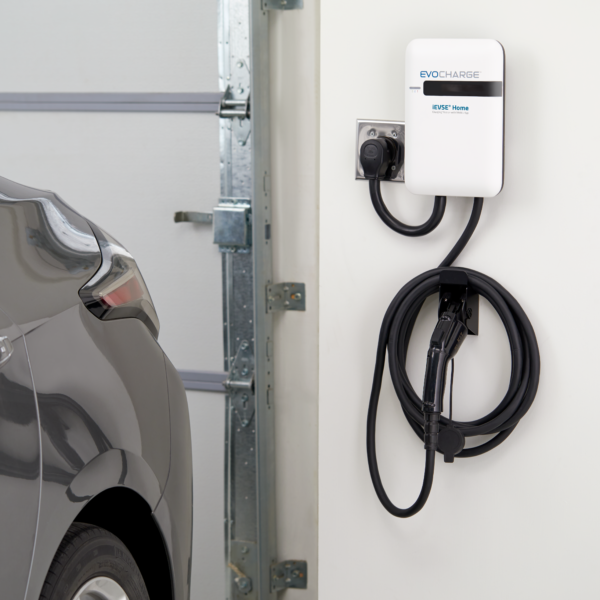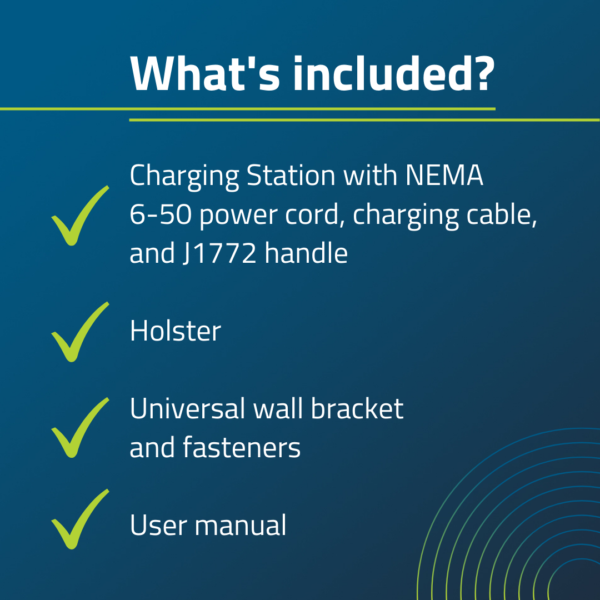 Commercial
EvoCharge iEVSE Home 40 Amp Smart EV Charger – 25ft Cable
Not sure what to get? Use these tools to help you find a charging solution that works for you.
-
Allow your customers to easily future-proof their EV charging with the iEVSE Home 40. Contractors and electricians are installing more powerful Level 2 electric vehicle (EV) and plug-in hybrid vehicle (PHEV) charging stations that improve the convenience of charging at home. The Wi-Fi enabled iEVSE Home 40, EvoCharge's smart EV charger, is controlled with a user-friendly app, so that homeowners can easily take control of their station's charging capabilities.
LEVEL 2 iEVSE HOME 40 WI-FI EV CHARGING STATION FEATURES
Add up to 30 miles of range per hour of charging
Convenient EvoCharge mobile app & web portal
Smart Assistant Compatible: Alexa, Google, & Siri
Up to 40 Amps (9.6kw) of power
Wi-Fi Enabled (2.4Ghz)
Optional rating adjustment; 32A (7.7kW), 24A (5.7kW), or 16A (3.8kW)
UL/cUL Listed for safe home charging
Easy indoor or outdoor installation
25ft charging cable for easy reach
Cable Management & Accessories
What's Included?
Charging station with NEMA 6-50 power cord, charging cable, and J1772 handle
Holster
Universal wall bracket and fasteners
User manual
Level 2 Smart EV Home Charger Features & Highlights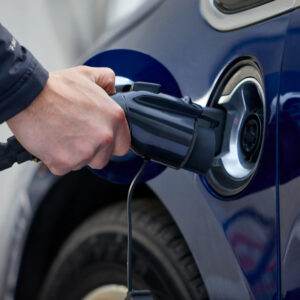 Universal Charging
With an EvoCharge iEVSE Wi-Fi EV charging station, charge any EV or PHEV. All chargers from EvoCharge utilize the North American standard SAE J1772 plug connector. Drive a Tesla? Tesla uses a proprietary plug connector rather than the North American standard, but a Tesla-provided adaptor makes connecting simple.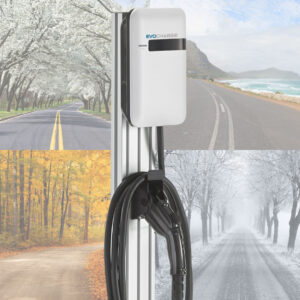 Certifications
The iEVSE EV Charger is certified for safety and reliability: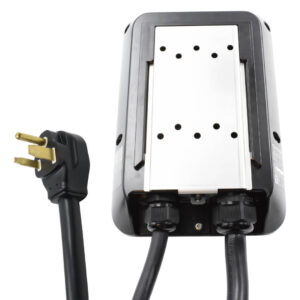 Installation
With EvoCharge's iEVSE commercial EV charger, just plug into a 240v outlet and go! If you don't have a 240v outlet or would like to hardwire your unit to your circuit breaker, we recommend hiring a certified electrician. Download the iEVSE EV charging app for iPhone and Android to maximize the full benefits of the iEVSE.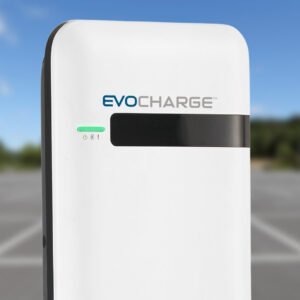 Charger Status
A simple charger status light lets you see when your iEVSE is charging EVs or PHEVs.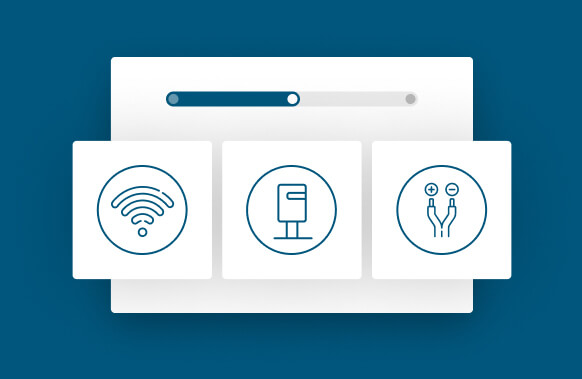 Find the Best Match
Whether you're just getting started, supplementing your commercial property's existing charging solutions or are looking to replace your current EVSE charging station, check out our easy-to-use Charging Station Builder tool to help you find the best charging solution for your needs.
---
Only logged in customers who have purchased this product may leave a review.
Additional Information
Compatible With All EVs and PHEVs
EvoCharge EVSE products are fully compatible with nearly all Electric Vehicles (EV) and Plug-In Hybrid Electric Vehicles (PHEV) sold throughout the United States and Canada. Tesla vehicles do not use the standard SAE J1772 plug, but an adapter is typically included with the vehicle or available to purchase online.
Get Tax Incentives
Your iEVSE and other EvoCharge products and installation may be eligible for federal, state and utility incentive rebates. See our incentives page to learn more.