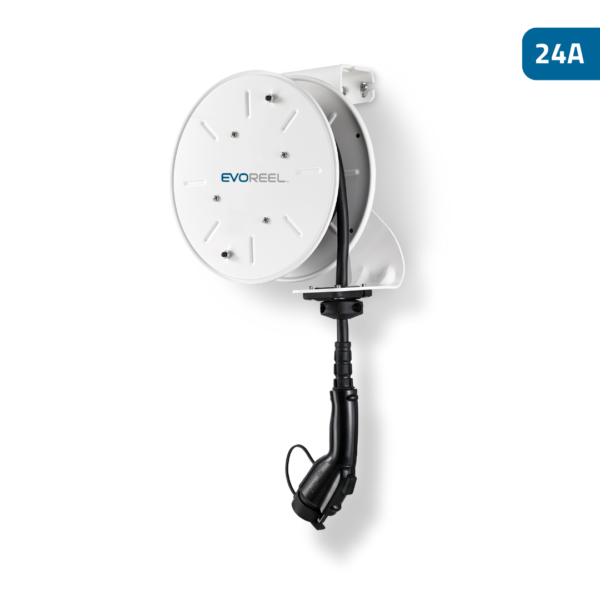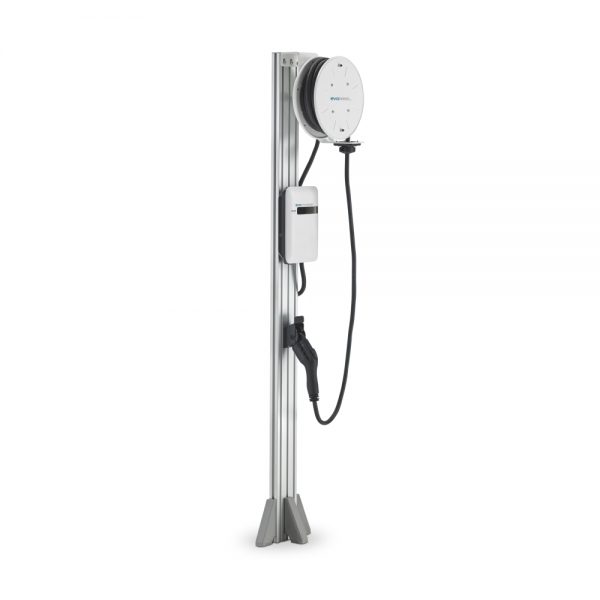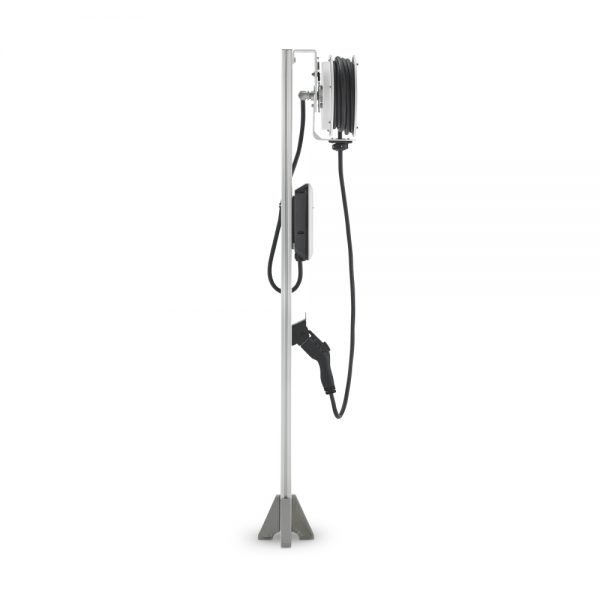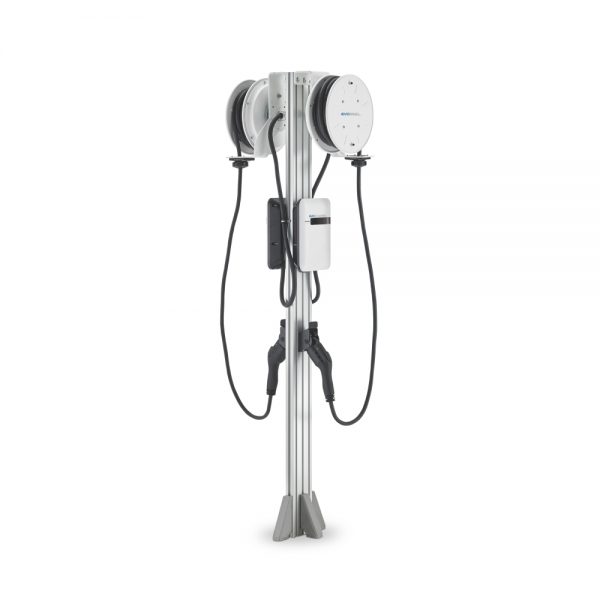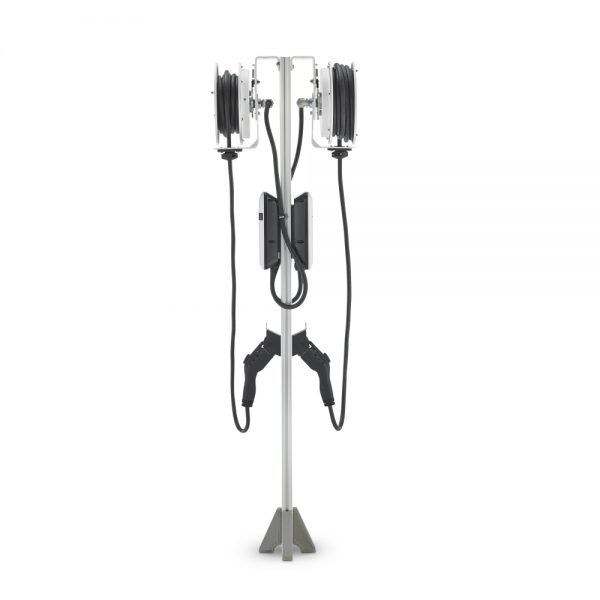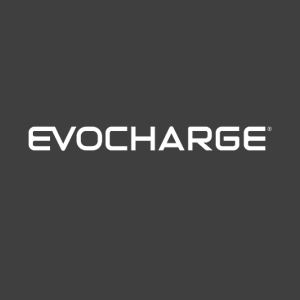 Commercial
EvoCharge EvoReel
Not sure what to get? Use these tools to help you find a charging solution that works for you.
-
Keeps the charging cable retracted when not in use and suspended when charging. EvoReel cable management keeps cords off the floor and at arm's reach, improving cleanliness, safety and efficiency.
EvoReel is designed to work with EvoCharge level 2 charging stations only.
Maximum 24A when connected to EvoCharge Charging Station
22ft or 30ft retractable cable length options
Adjustable stop point; 22ft EvoReel: 8ft min. length off reel, 30ft EvoReel: 16ft min length off reel
Flexible and convenient mounting options with integrated bracket – wall, ceiling or pedestal
NEMA 4 rated for indoor and outdoor use
cETLus certified for safe operation
View more product information and technical documents.
EvoReel Features
Can be installed on the ceiling or on an EvoCharge Pedestal
Automatically retracts cord when not in use
24A, 5.8 kW
22- and 30-foot cord available
3-foot standard interconnect length with 20-foot cord optional
NEMA 4 rated for indoor or outdoor use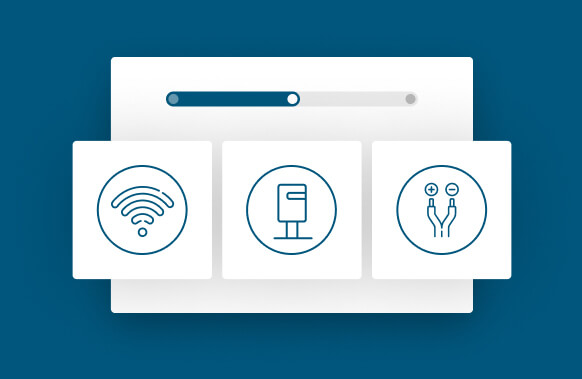 Find the Best Match
Whether you're just getting started or are looking to replace your current EVSE, check out our easy-to-use Charging Station Builder tool to help you find the best charging solution for your needs.
---
Only logged in customers who have purchased this product may leave a review.
Additional Information
Compatible with All EVs and PHEVs
The EvoReel EV charger retractable cord is fully compatible with all Electric Vehicles (EV) and Plug-In Hybrid Electric Vehicles (PHEV) sold throughout the United States and Canada. Tesla vehicles do not use the standard SAE J1772 plug, but a Tesla supplied adaptor is available which allows the J1772 to work with Tesla.
Get Tax Incentives
To learn if your EV charger retractable cord and other charging station products and installation are eligible for federal, state and utility incentives and rebates, visit our incentives page!